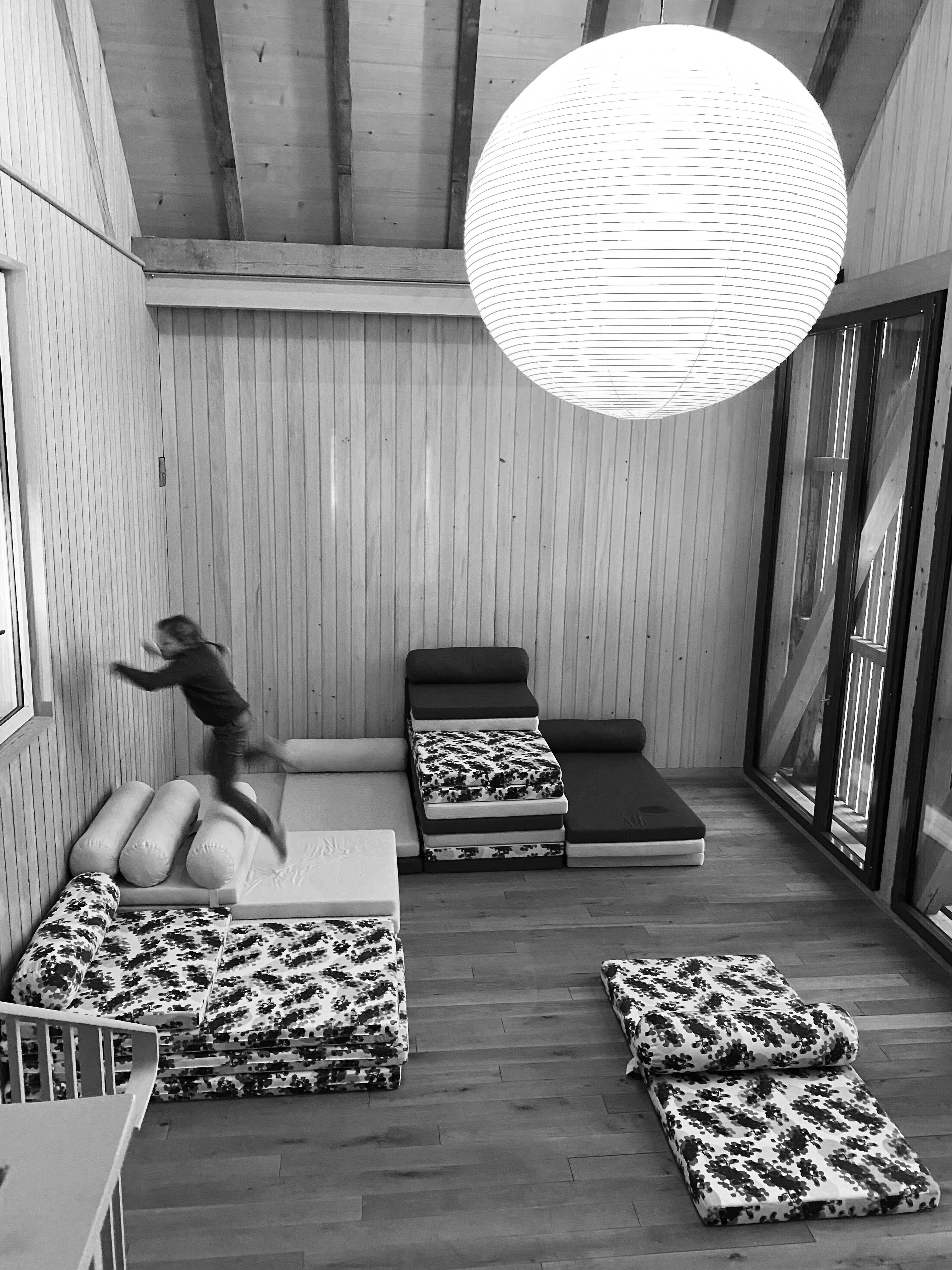 FLORA OVERLAY - Mattresses for Männedorf
For the so called 'sun room', a converted barn space outside Zurich, Monochrome Studio designed an interior setting entirely fashioned from Swiss lefotver stock fabric. Meticulously hand printed and locally upholstered, the stackable mattresses and bolsters can be arranged in numerous ways to create various seating arrangments. The space is primarily used by Mind In for meditation retreats, but equally functions as a play zone -  for kids and adults alike.
The abstract grape motif was based on a series of photograms developped in Summer 2020, tracing the lush vines surrounding the barn. This in situ approach reflects the client's wish for a site specific design realisation and is intended to promote circular thinking through the incorporaton of local handcraft and sustainable materials.