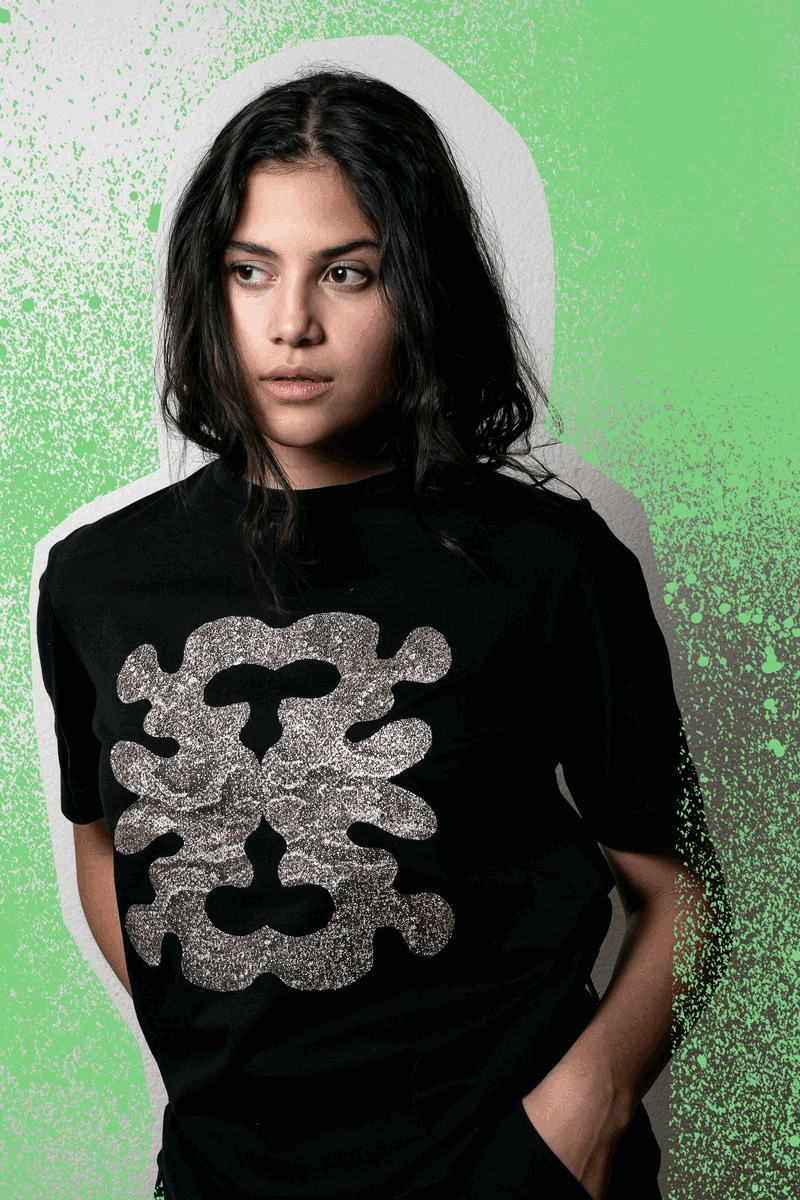 GLITTER CUT WORKSHOP - Add some spark to your gifts this season
In need of an XMAS idea 💡 ? Tired of wasting resources? Add a personal touch to this year's holiday season by adding some spark to your favorite person's outfit! 
STEP 1: Secretly borrow your lover / your sister / your Götti / your niece / your friend's old T-shirt or sweatshirt
STEP 2: Come and scissor cut adhesive-coated Swiss Lurex fabrics from the 1970s into amorphous silhouettes
STEP 3: Heat press your print onto the garment for a permanent vintage glitter make over, voilà!
Please note: the borrowed garment can be uni or printed but should have a flat surface (no texture)
WORKSHOP DROP IN DATE 1
Sunday, November 26, 2023
Kasernenareal, Zeughausstrasse 56 (1. Stock), 8004 Zürich
12:00–18:00
WORKSHOP DROP IN DATE 2
Wednesday, December 16, 2023
Tellstrasse 22B corner Zwinglistrasse 18, 8004 Zürich
12:00–16:00
Please note, each glitter cut sells at CHF 35.
My new collection of products will also be on display at both locations.