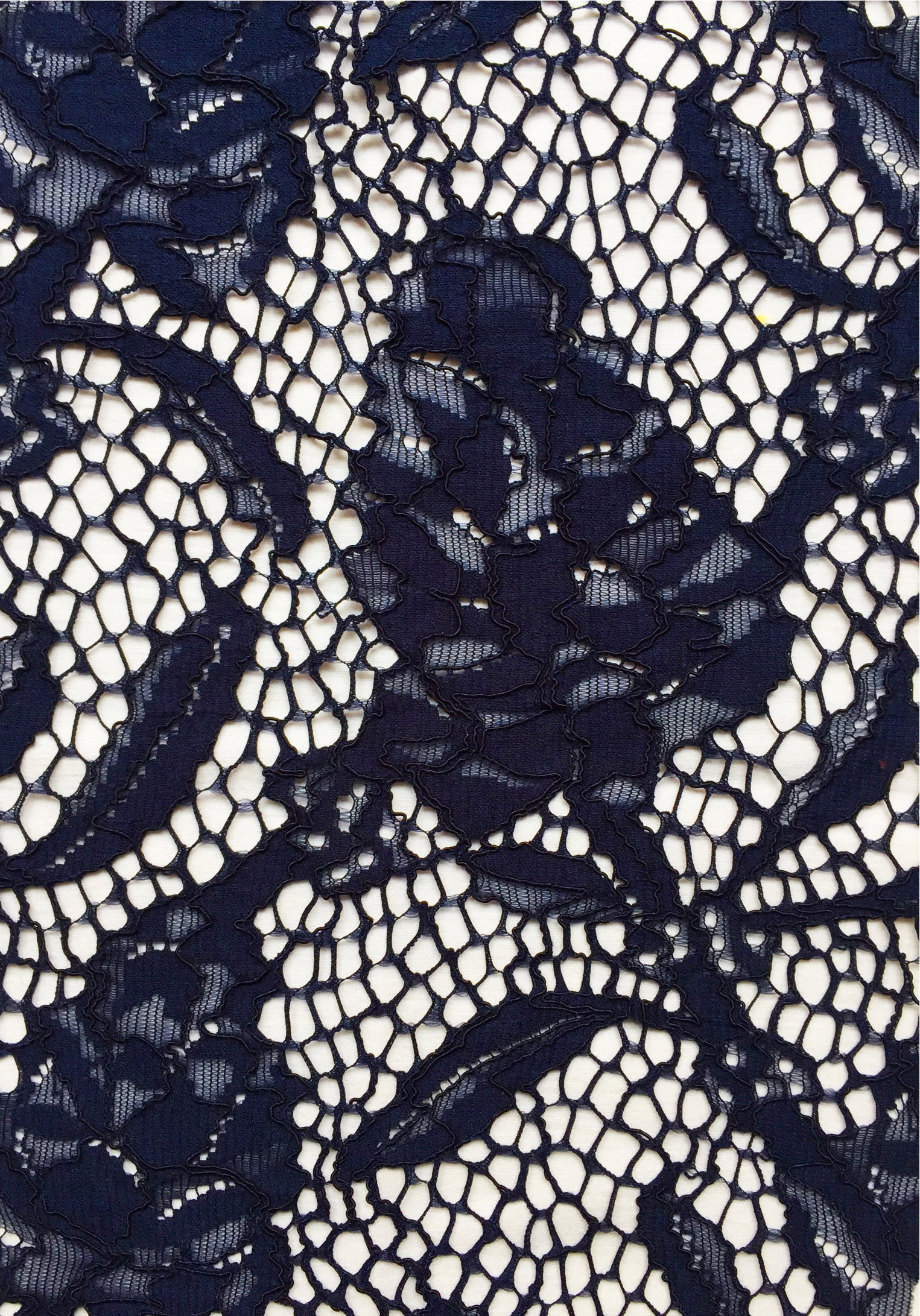 LACE LOVER'S TRACES - Modern patterns for a traditional trade
The region of Varese to the north of Milano still hosts Italy's finest lace makers. As one of the biggest mills in the area, Pizval SRL has commissioned Monochrome Studio for lace and emroidery designs for many seasons now. Infusing a modern and abstract design language to their textile collections was the primary goal of this collaboration.
The developed fabrics have been exhibitied and sold at trade shows around the world and have been incorporated into collections by maisons such as Roberto Cavalli, Sies Marjan or Arthur Arbesser.